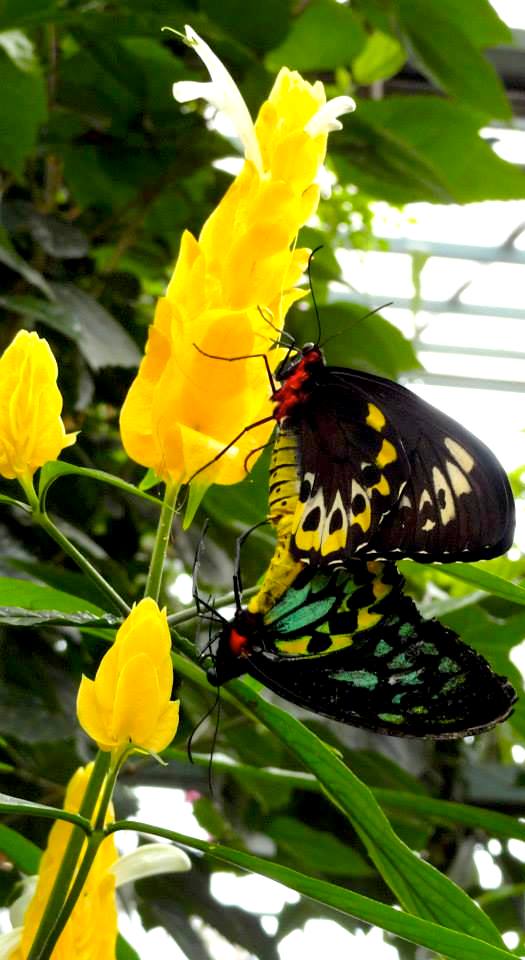 This Friday, we celebrate the onset of spring with the rare astronomical occurrence of an equinox, solar eclipse and supermoon all on the same date. During this symbolic period of rebirth and transformation, we take time to say goodbye to what no longer serves us—harsh winter weather, physical clutter and the limiting thoughts of fear, doubt and regret that may have been holding us back from a full life of contentment. As we replace negative energy with positive energy, we open our hearts and minds, trust our recalibrated and finely tuned intuition, stay grounded in the present and make room for the new—whether that means re-cultivating the land for new flowers, crops and wildlife; embracing a different way of eating or new form of exercise; starting a new job or even forging a new career path; or taking a different approach to doing things and looking at the world around us. It makes perfect sense then that today also marks the International Day of Happiness.
On this annual celebration of what brings us joy, we take time to show our appreciation for the world around us. We are thankful for the chance at a fresh start; our hearts fill with gratitude for the lessons we've learned from the past and for the hope-filled possibilities of the future, while acknowledging where we are and who we are in the present. We honor the relationships we have with individuals and the larger community, which are continual sources of support, encouragement, inspiration and love. We are grateful for the experiences and opportunities we have in life, which—let's face it—too many of us take for granted much of the time.
"I, not events, have the power to make me happy or unhappy today. I can choose which it shall be. Yesterday is dead, tomorrow hasn't arrived yet. I have just one day, today, and I'm going to be happy in it."―Groucho Marx, The Essential Groucho: Writings For By And About Groucho Marx
I personally am so very grateful for all encouragement to be me and to strive toward being my best me—to bolster my health, to follow my dreams, and to live life on my own terms. I am so very thankful to have the love and support of the people who surround me—both my family and friends. It gives me joy…
–To wake up to the same handsome and smiling face every morning.
–To feed myself with healthy and delicious, quality food that nourishes and sustains me.
–To walk onto the sacred space of my yoga mat to unite, strengthen and heal my body, my mind and my spirit.
–To be able to give of myself in a multitude of ways and bring gratitude and a smile to someone else's face.
–To appreciate and be appreciated by my circle of friends and family.
–To establish common ground and nurture understanding with a stranger.
–To find stimulation, solace and solidarity through the written word.
–To learn more about myself and the world around me, each and every day.
–To laugh, to laugh, to laugh.
–To step outside, feel the fresh breeze of nature lick my skin and hear the joyful sounds of life surround me.
What are some of the things that fill YOU with joy and contentment today? I have found—and research confirms—that we can strengthen and expand our capacity for joy and optimism by regularly taking the time to note the things for which we are grateful each day. Learn more about how unlocking the benefits of gratitude bring you joy here.
To further inspire to fully celebrate International Happiness Day, I leave you 10 of my favorite quotes about joy and happiness, starting with words that seem to perfectly capture the essence of this new season of spring:
1. "I felt my lungs inflate with the onrush of scenery—air, mountains, trees, people. I thought, 'This is what it is to be happy.'" ―Sylvia Plath, The Bell Jar
2. "They say a person needs just three things to be truly happy in this world: someone to love, something to do, and something to hope for." ―Tom Bodett
3. "Happiness is when what you think, what you say, and what you do are in harmony."―Mahatma Gandhi
4. "It isn't what you have or who you are or where you are or what you are doing that makes you happy or unhappy. It is what you think about it."― Dale Carnegie, How to Win Friends and Influence People
5. "The more you praise and celebrate your life, the more there is in life to celebrate."―Oprah Winfrey
6. "If you want others to be happy, practice compassion. If you want to be happy, practice compassion."―Dalai Lama XIV, The Art of Happiness
7. "No medicine cures what happiness cannot." ―Gabriel García Márquez
8. "True happiness is to enjoy the present, without anxious dependence upon the future, not to amuse ourselves with either hopes or fears but to rest satisfied with what we have, which is sufficient, for he that is so wants nothing. The greatest blessings of mankind are within us and within our reach. A wise man is content with his lot, whatever it may be, without wishing for what he has not."―Seneca the Younger
9. "Let this sink deep in your heart: only creative people are happy. Happiness is a by-product of creativity. Create something, and you will be happy. Create a garden, let the garden bloom, and something will bloom in you. Create a painting, and something starts growing in you with the growing painting. As the painting comes to the finish, as you are giving the last touches to the painting, you will see you are no more the same person. You are giving the last touches to something that is very new in you. Write a poem, sing a song, dance a dance, and see: you start becoming happy." –Osho
10. "…people universally tend to think that happiness is a stroke of luck, something that will maybe descend upon you like fine weather if you're fortunate. But that's not how happiness works. Happiness is the consequence of personal effort. You fight for it, strive for it, insist upon it, and sometimes even travel around the world looking for it. You have to participate relentlessly in the manifestations of your own blessings. And once you have achieved a state of happiness, you must never become lax about maintaining it. You must make a mighty effort to keep swimming upward into that happiness forever, to stay afloat on top of it." ―Elizabeth Gilbert, Eat, Pray, Love