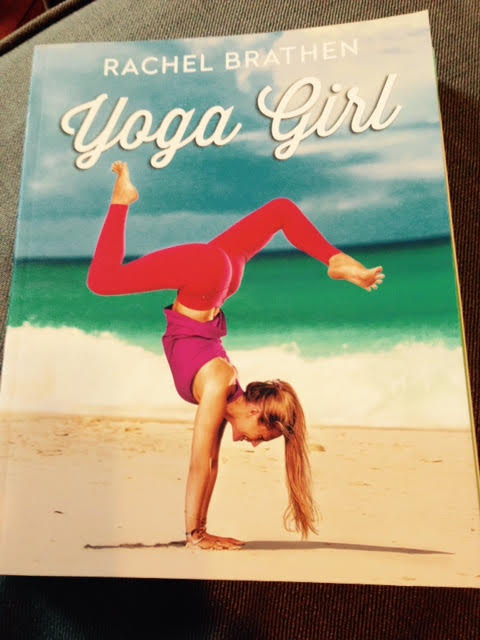 After a steamy past several days here in Connecticut, this rainy Monday is welcome relief. One of my favorite ways to enjoy a drenched day is immersing myself in a book that tells an irresistible story. Rachel Brathen's Yoga Girl is a perfect read for a day of staying in as it provides a perfect escape into a tropical, charmed lifestyle of embracing one's passion and life purpose. What makes it even more captivating and engaging, Brathen shares the deeply personal and inspiring story of how a lost young woman seemingly hell-bent on chaos and destruction completely transformed her life to become an internationally-renowned yoga teacher pursuing a life of peace, balance and joy.
Brathen's first book is a unique blend of memoir, yoga instruction, vegetarian recipes, spiritual insights and the exotic and idyllic photos that have made 1.4 million people follow @yoga_girl on Instagram. There are step-by-step tutorials of yoga poses and sequences, with variations for practitioners of all levels. Brathen covers sun salutations, balance poses, heart-opener backbends, inversions, balance poses, core work and restorative yoga. Recipes vary from green juices, smoothies and superfood salads to soups, hot beverages and ice cream.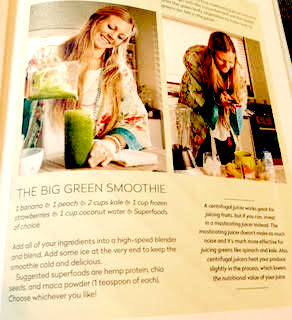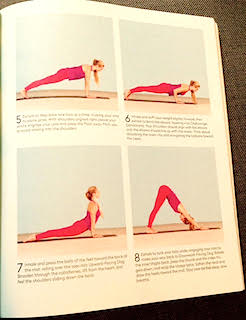 Brathen also peppers her book with spiritual insights and revelations she's learned along the way. She encourages fellow yoga practitioners:
Be patient with your body!

Do your homework. What does your body need to heal?

It does not matter what brings you to the mat. What matters is that you get there!

Let your practice evolve and change like the seasons.
She also offers readers inspiration for living life full of love for the self and others, while being true to one's authentic self: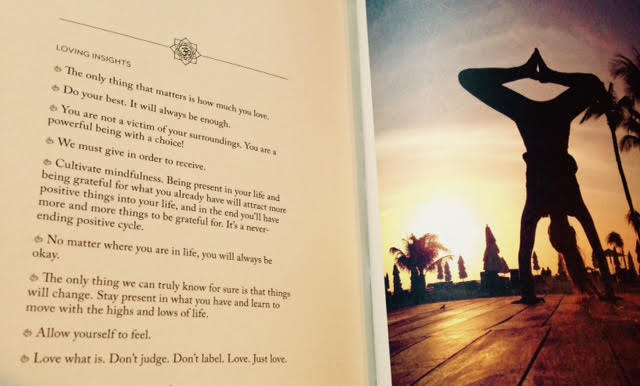 The gem of this book by far is when Brathen's opens up about her sometimes bumpy path to spirituality and her life's passion–yoga. She chronicles her journey from a little child dealing with the grief of death to the wild and rebellious days of her teens. She is honest and genuine, recalling the emotional turmoil mistakes of her youth with the insight, maturity and forgiveness of an adult completely transformed. She shares the beginning of her spiritual awakening at a meditation retreat at age 18 through her journey as an adult to exotic places far from her native Sweden, where she found her calling as a yoga teacher—and the love of her life (yes, there's romance in here too!).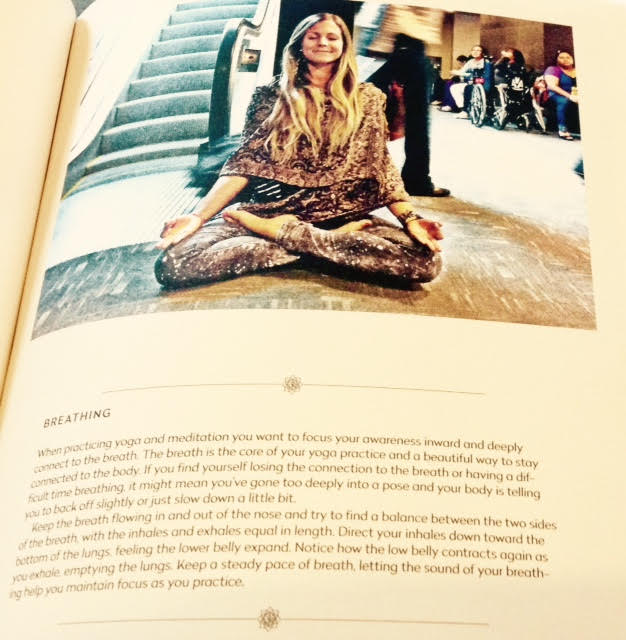 The final section of the book is devoted to meditation, which Brathen largely credits for helping her to move away from a life of escaping problems by partying and destructive relationships. Sent by her mother to a therapeutic meditation retreat at age 18, she learned to settle in silence and quiet her mind for the first time. She said that the group meditation and therapeutic sessions gave her "tools to deal with my past, and I started working through the issues causing my anger and resentment." She was finally able to release the grief over her stepfather's death when she was a young child, the responsibility and pressures of taking care of her mother and younger brother, and let go of the anger she carried toward her emotionally fragile mother and distant father.
My entire view of the world changed in just one week, and I left the center a different version of myself. I realized that I had taken on traits that were not at all who I really was at my core. I wasn't an angry person. Situations and events that came my way made me into an angry person…I started looking at the big picture, and all of a sudden, I realized I wanted to be happy. I'd never had a longing like that before in my life. I'd been too busy just surviving, but now that I had to the tools to deal with all the feelings I had locked up inside, I wanted more. I wanted happiness. Balance. Peace.
Yoga Girl offers the same possibilities to its readers with its unique lessons for enriching the body, mind and soul. While it is a book easy to breeze through, readers will find themselves returning to these pages again and again for Brathen's refreshing words of hope, encouragement, insight and inspiration. It is definitely a summer must-read for fans of yoga at all stages of practice, from intrepid beginners to bold and seasoned yogis. Get your own copy of Yoga Girl today.
Learn more about the author at her blog, Rachel Brathen Yoga Lifestyle.