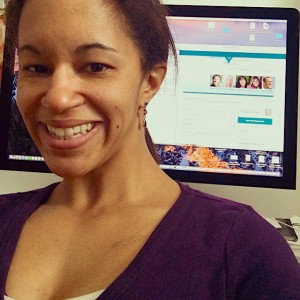 I am super jazzed to announce that I will be attending the Accessible Yoga Conference in NYC at the Integral Yoga Institute NYC on May 19-21 of this year! The aim of the Accessible Yoga Conference is to provide education, supportive resources and community for those who seek to increase the accessibility of yoga  to meet the needs of people with disabilities and chronic illnesses, seniors, and other folks who may not feel like they fit into a regular yoga class. As someone studying and teaching yoga with autoimmune disease and a movement disorder–dystonia– attending this conference is truly a dream come true. My personal mission for many years has been to help people with chronic illness and pain to gain the knowledge and tools for greater healing and empowerment.
At the Accessible Yoga Conference, I will be so thrilled to learn from incredible and inspirational adaptive yoga teachers, including Matthew Sanford, founder of Mind Body Solutions and author of the memoir Waking: A Memoir of Trauma and Transcendence; yoga therapist Steffany Moonaz, PhD, founder of Yoga for Arthritis; Cheri Clampett, founder and director of the Therapeutic Yoga Training Program; Mindy Eisenberg, author of Adaptive Yoga Moves Any Body and founder of Yoga Moves MS; and Yoga For All (Shapes, Sizes and Abilities) teacher Dianne Bondy. It will be a full weekend of educational workshops, classes and panel discussions on making yoga more adaptable and accessible to people of all abilities.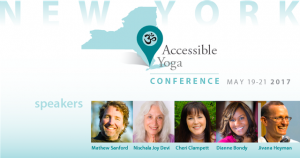 I received word today that I have been offered a full Accessible Yoga scholarship to this conference, allowing me the amazing opportunity to attend. I am so thrilled and honored to represent the spoonies, dystonia warriors, lupus warriors and others to bring awareness and increase knowledge about these chronic health conditions. I cannot express how grateful I am. In return, I will be partly following the path of karma yoga by contributing my time and service to the Accessible Yoga volunteer team. I am so excited to find out more about the conference as the date draws closer.
If you are interested in attending the Accessible Yoga New York City 2017 Conference, you do not have to be a teacher to do so! Plus, early bird pricing for the conference has been extended and is still available through March 9th. Learn more and register at Accessible Yoga,