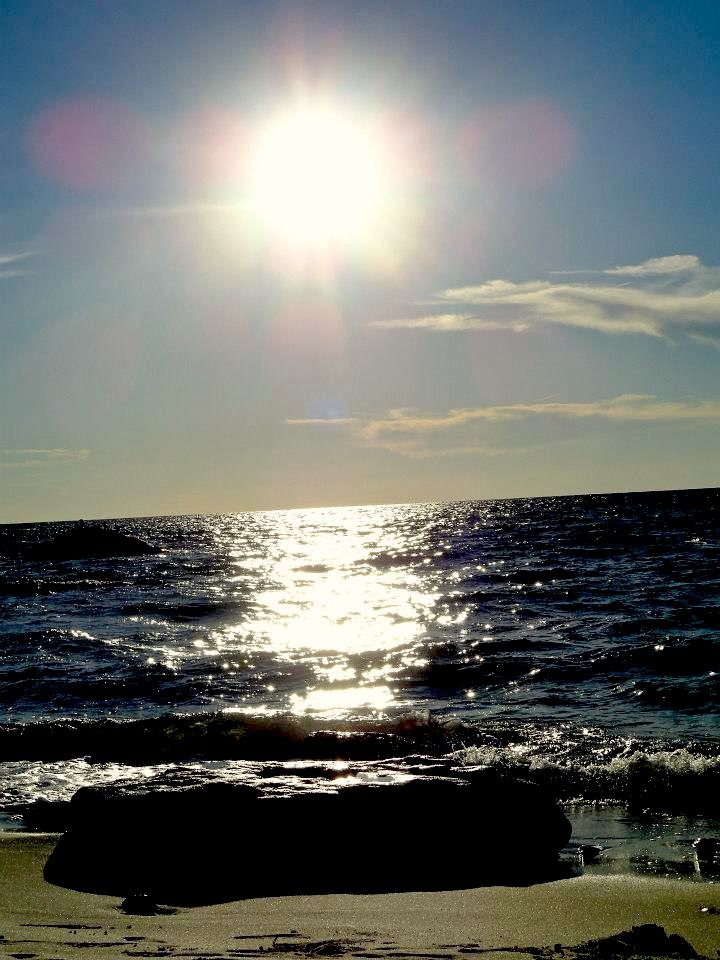 This past Monday Memorial Day marked the unofficially first day of summer. Many celebrated with barbecues and trips to the beach or by opening up household pools. Right on cue, it's been heating up here in Connecticut, with daytime temperatures in the 80s and high 70s. As more of us are heading outdoors to enjoy the sun, today—Sunscreen Day—is the perfect time to review some summer sun safety tips to protect skin.
Why You Should Protect Skin From Sun
Skin cancer is the most common form of the cancer in the United States. According to the American Cancer Society, approximated 3.5 million people are diagnosed with basal or squamous skin cancer each year. In 2015, more than 73,000 cases of skin cancer will be melanoma, which causes most skin cancer deaths. While melanoma is usually curable when found in the earliest stages, it is the most likely skin cancer to grow and spread to other parts of the body, making it difficult to treat.
Exposure to ultraviolet (UV) radiation from the sun and severe sunburns in the past are two major risk factors for skin cancer. UVA rays contribute to early skin aging, such as wrinkles, while UVB rays are the main cause of sunburns. While UVA rays play a role in some skin cancers, UVB rays are thought to cause the majority of skin cancers. Using broad-spectrum sunscreen on exposed skin can help protect you from both UVA and UVB rays.
Summer Sun Safety Tips
Use a broad spectrum, water resistant sunscreen with a SPF (sun protection factor) of 30 or higher. Sunscreens with SPF values under 15, whether they are labeled Broad Spectrum or not, can only claim to help protect against sunburn. There is no evidence that SPF values greater than 50 provide any additional benefit. The Connecticut DPH  recommends looking for water-resistant sunscreen that contains zinc oxide as the active ingredient, or as a blend with titanium dioxide. These mineral blockers are preferable to chemical skin-absorbers, like oxybenzone. See the next section for potential sunscreen risks.
Apply sunscreen a half hour before getting out in the sun. Reapply at least every two hours. Apply more sunscreen after swimming and sweating.
Seek shade when UV rays are at their most intense, between 10 a.m. and 4 p.m.
Wear sunglasses with 100 percent UVA/UVB protection to protect your eyes and surrounding skin.
Wear a wide-brimmed hat to shade your face, ears, and neck.
Watch Out for These Sunscreen Risks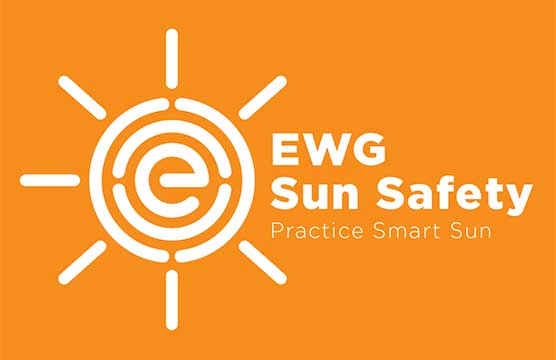 The Environmental Working Group (EWG) recently released its Sunscreen Hall of Shame to highlight products that promise to shield consumers from the dangers of the sun but fall flat on protection. Their review of 1,7000 products in the sunscreen market found that 80 percent fail to deliver adequate sun protection or contain worrying ingredients, such as oxybenzone and retiyl plamitate (a type of vitamin A).
Half of the sunscreens reviewed by EWG contain the active ingredient oxybenzone, which absorbs ultraviolet (UV) light. This chemical is absorbed considerably through the skin, posing a threat to human health. Oxybenzone is suspected to be an endocrine disruptor, interfering with hormone secretion and regulation and acting like estrogen in the body. Studies have linked endocrine disruptors with reproductive and child development problems, learning disabilities and cancers of the breast, prostate and thyroid. Oxybenzone can also trigger allergic skin reactions.
According to the EWG, nearly 20 percent of sunscreens and SPF-rated moisturizes contain retinyl palmitate. On sun-exposed skin, this form of vitamin A may enhance the growth of skin lesions and squamous cells of the skin to form cancer.
EWG also singled out sunscreen with high sun protection factor (SPF) and spray sunscreens. The latter are difficult to apply evenly and in adequate amounts for skin protection. They also may pose inhalation risks.
As for SPFs above 50, one eighth of evaluated sunscreens promise excessive claims to protect skin from burns caused by ultraviolet B (UVB) rays, which may cause skin cancer. The American Academy of Dermatology recommends products with an SPF of at least 30. However, there is no evidence that SPV values greater than 50 provide any additional benefit. In fact, EWG claims that the federal Food and Drug Administration (FDA) seeks to bar SPF numbers higher than 50, as the European Commission, Japan and Australia have done.
EWG Hall of Shame Sunscreen Lotions
EWG named 12 of the worst sunscreen lotions of 2015. These lotions claim SPF above 60 and also contain oxybenzone and retinyl palmitate:
Banana Boat Sport Performance Sunscreen Lotion, SPF 100
Coppertone Sport High Performance Sunscreen Lotion, SPF 100
Coppertone Sport High Performance Sunscreen, SPF 75
Coppertone Sport Sunscreen Stick, SPF 55
Coppertone Ultra Guard Sunscreen Lotion, SPF 70+
CVS Sport Sunstick Sunscreen, SPF 55
CVS Sun Lotion Sunscreen, SPF 100
CVS Sun Lotion Sunscreen, SPF 70
Neutrogena Ultra Sheer Daily Liquid Sunscreen, SPF 70
NO-AD Sunscreen Lotion, SPF 60
NO-AD Sunscreen Lotion, SPF 85
Ocean Potion Protect & Nourish Sunscreen Lotion, SPF 70
The major sunscreen brands of Banana Boat, Coppertone, CVS and Neutrogena all have poor product scores. EWG specifically called out Neutrogena for having the greatest advertising hype surrounding suncare protection with the worst ratings. Neutrogena products claim extremely high SPF values, including 100 and higher. More than 80 percent of heir products contain oxybenzone and a third contain retinyl palmitate.
To see a list of EWG's best-rated beach and sports sunscreens, click here.
For those concerned about the chemicals in some sunscreens (and insect repellants) UConn dermatologist Meagen M. McCusker, M.D. also offers natural, toxin-free alternatives here.